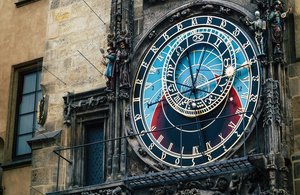 If you are legally resident in the Czech Republic by 31 December 2020, you should obtain a residence document. In most cases, if you've been in the Czech Republic for fewer than five years, that will be a certificate of temporary residence (i.e. přechodný pobyt). To get this document you must report your residence to your local office of the Ministry of the Interior.
Your rights under the Withdrawal Agreement will not be affected if you do not apply by the end of the year. However, we recommend that you obtain a residence document as soon as possible.
You will need a valid UK passport in order to obtain your residence document. Find out how to renew your UK passport from the Czech Republic.
You can apply for the certificate of temporary residence by sending the following documents by registered post (doporučený dopis) from the teritorry of the Czech Republic, or submit them electronically through a Data Mailbox (datová schránka).
Your application has to include the following:
plain copy of your passport (you will be asked to produce your passport when collecting the certificate)
a passport-style photograph
proof of purpose of your stay in the Czech Republic. This can be a simple declaration, or a certified copy of your employment contract
proof of accommodation
proof of health insurance. This is not required if you are employed or self-employed in the Czech Republic
You can find more information about the documents required at the Czech Ministry of the Interior website.
Published 17 December 2020
Source: www.gov.uk (Photo credit: www.gov.co.uk)